Written expression is often times one of the hardest areas for a student with learning disabilities to tackle successfully.  As it is, students with learning disabilities may have difficulties formulating oral language, never mind written language.  Due to these struggles, formulating their oral language into written language can be seen as an almost unattainable task.  When students are writing, not only do they have to create a complete sentence into writing, but while they are writing, they have to remember tons of rules, otherwise known as writing conventions.  So, not only do they have to formulate thoughts into writing, but they also have to remember capitals, punctuation marks, appropriate grammar, and complete sentences.  Talk about overload!!!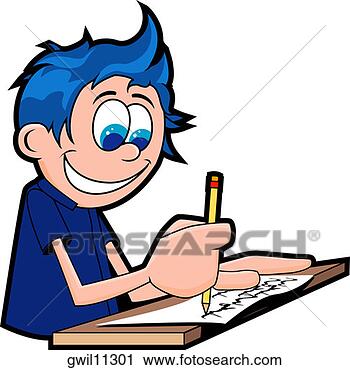 George Hillocks came up with some research based writing strategies to help our struggling writers:
            Grammar in Context
            Free Writing
            Sentence Combining
            Modeling
            Scales/ Rubrics/ Criteria
            Inquiry
 Hillocks describes Grammar in Context as grammar "taught in the context of student writing.  Grammar exercises separated from student work does not improve writing."  Students with learning disabilities need to be able to make connections and link skills.  In order for students to make sense of a skill, it should be applied and worked on within their actual writing.  An instructional suggestion that Hillocks makes about grammar in context is that "error correction should be made based on student work, not on grammar exercises disconnected from student work."  He also noted that it is important to first focus on what the students actually understand versus their grammar errors.  After students errors are identified, they should then be able to fix their work independently. 
Free writing is a beneficial strategies to all students.  This strategy helps "to improve student's fluency in writing, but should not be the only component of a writing program."  (Hillock)  I find free writing to be extremely beneficial with my students.  The students are given a topic and asked to write anything they want about it for 5 minutes.  After the 5 minutes are up, they then count up the number of words they wrote and graph it.  The students are able to immediately see their improvements in their writing fluency and it also works as a great influence to increase student writing.  In addition, students are not graded on this writing which allows them to focus on the content as opposed to writing conventions.  Hillock makes instructional implications as "frequent use of short free writing/ quick write exercises should be used when focusing on fluency.  They (teachers) can help convince students they are writers, and can use writing as a tool for thinking." (Hillock)
Sentence combining is another strategy that Hillock recommends based on research.  This strategy allows students to notice patterns in sentence fluency building on their writing.  Students are asked to combine a series of short sentences into sentences that are longer and more complex.  Having students attack this strategy allows for an improved quality in their writing as well.   
I find Hillocks strategy of modeling to be an extremely powerful tool for teachers to use with their students.  Modeling allows for students to see writing examples from their teacher throughout the writing process.  They are presented with clear models so that they can see what they should be producing.  Many of the teachers I work with use this strategy often with all students and I have found this to be one of the most effective.  Not only do students have a visual representation of what their piece will look like when they're finished, but I have found that it also clarifies the objective and gains student interest.  Hillock suggests that the pieces/ models be produced by a professional, a teacher, a whole class product, or an individual student.  As I mentioned, I feel the teacher product is the most powerful.
Scales, rubrics, and criteria are other strategies that have been researched to "improve student achievement in writing."  (Hillock)  When students are given scales, rubrics, or criteria they have "clear targets and goals in mind while they write.  They should understand the criteria for success for each assignment they write."  (Hillock)  I find this strategy to be extremely beneficial, but for older students.  I have mixed feelings about this strategy because I feel that younger students (K-2/3) are often overwhelmed and confused by this strategy.  On the flipside, there are some students who need this structure and guideline to assist them.  So, I feel this strategy is useful depending on the student. 
Lastly, Hillock suggests inquiry as a writing tool.  "When students see writing as an inquiry- based process, their writing achievement improves." (Hillock)  He also suggests that students seeing themselves as writers and the choices that they would make as a writer. 
Though there are many research based strategies to help struggling writters, they are not a 'one- size fits all.'  Each strategy should be used based on the individual student.  Students who are visual learners as well as existential and intrapersonal learners may benefit most from the 'modeling' strategy.  It is a final product they can see, produced by their teacher and something they can relate too.  Scales, rubrics, and criteria work best for students who require constant structure and expectations made clear.  Freewriting strategy may work best with students with anxiety with writing.  This strategy allows them to express themselves without being graded.  The strategy also allows the existential and intrapersonal learners benefit.  They can express their feelings and ideas freely without being judged/ graded. 
Writing is a powerful skill and we need to make sure we're providing the most beneficial tools to attain and be successful with this skill. 
References
Hillock, G. (n.d.). Research-Based Instructional Strategies in Writing                 Instruction. Research-Based Instructional Strategies in Writing Instruction. Retrieved April 13, 2010, from www.michiganreading.org
Hillocks, G. (1995). Teaching Writing As Reflective Practice: Integrating Theories (Language and Literacy Series (Teachers College Pr)). New York: Teachers College Press.
Interesting video..
Is Technology Killing Handwriting?
Brainpop activities on writing..
http://www.brainpop.com/english/writing/writingprocess/preview.weml